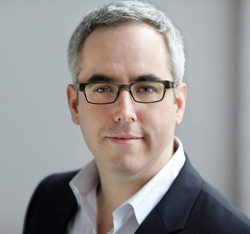 David Wertheimer is a digital strategist and accomplished business builder. He is Vice President, Customer Experience at PR Newswire, the world's leading content distribution network, where he oversees the strategy, user experience design and ecommerce teams.
David was previously founding CEO of Canopy, a startup ecommerce agency owned by Alexander Interactive, where he led the company from inception to its position as a successful and sought-after boutique. He was appointed to lead Canopy after building the strategic discipline at Ai; as director of strategy, he guided the successful launch, repositioning, and user experience of some of the industry's most influential websites, helping grow Ai into a world-class digital boutique.
Before joining Ai, David worked in-house at Clarins, launching the company's first ecommerce destination and greatly expanding its digital presence. Most recently, he was Chief Strategy Officer of Proof Integrated Communications and Managing Director at its parent company Burson-Marsteller, where he spearheaded Proof's corporate strategy and business development. He is an advisor and consultant to numerous startups and part of the NYU Stern Venture Mentor Network.
David is an internationally recognized public speaker and author on digital strategy, ecommerce and user experience. His Ideapad, launched in 1998, is one of the world's oldest continually publishing blogs.
David has an MBA from the New York University Stern School of Business and a bachelor's degree from Franklin & Marshall College. He lives in New York with his wife, award-winning advertising executive Amy Wertheimer, and their sons Nathan and Eli.